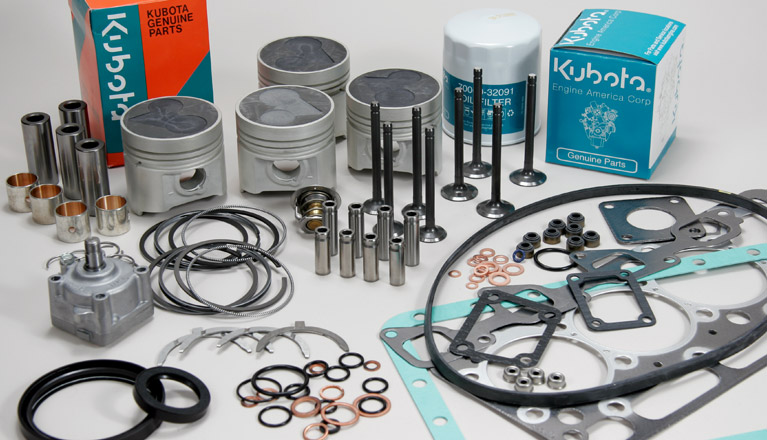 Genuine Kubota Parts and Service from an Authorized Dealer
Engine Power Source is the Kubota-authorized engine parts distributor serving the southeastern United States. To help make it easier for customers to obtain Genuine Kubota Parts and Kubota engine service within our territory (including warranty service), we have developed a network of local dealers.
All of our dealers are independent businesses
They stock many popular Kubota service parts, and they can help you keep your Kubota engine running like new
Use the DEALER LOCATOR to find a dealer near you
Protect Your Investment
It is never wise to settle for off-brand or will-fit substitutes because they often don't perform as well as factory parts! If you want to get maximum performance and life out of your Kubota-powered equipment, we strongly recommend that you always use Genuine Kubota Parts in your Kubota engine.
These are the same parts used in the factory, engineered to the most stringent specifications
They are quality guaranteed
They help you keep up with emissions standards
All Genuine Kubota Parts come with a one year guarantee
Overhaul Kits
EPS offers complete engine overhaul kits containing 100% Kubota Genuine Parts.
Overhaul kits typically include piston kits, bearing kit, upper and lower gasket sets, valve train, oil pump, oil filter and thermostat
Kit prices are less than the combined price of components